Offers and special package deals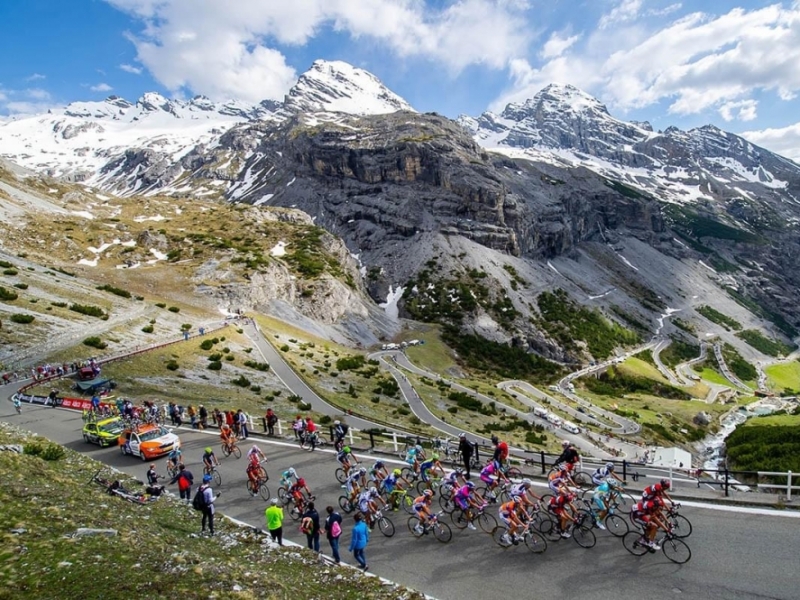 Bike Experience
Are you ready to challenge the climb of the Tour of Italy? Stelvio, Gavia, Mortirolo and Cancano are waiting for you!
Period: 09/06/2022 - 11/09/2022
Book your holiday full of cycling in freedom, without limits of days, and take advantage of our special services for cyclists.
How nice to ride when you can relax in our spa or Bagni di Bormio? If you love to push on the pedals and challenging the climbs of the Giro d'Italia Stelvio, Gavia, Mortirolo and Cancano, you should take advantage of our services of bike hotel in Valtellina. We offer a complete holiday in Bormio full of sport, nature, good food and relax.
Enjoy Stelvio National Park

Passes traffic-free in Summer
JUNE
friday 24 Cancano lakes
saturday 25 giugno Stelvio pass
sunady 26 Bormio 2000
JULY
saturday 23 Cancano lakes
saturday 23 Bormio 2000
sunday 24 Gavia pass
sunday 24 Mortirolo pass
SEPTEMBER
thursday 1 Mortirolo pass
friday 2 Cancano lake
saturday 3 Stelvio pass
sunday 4 Gavia pass
The event is free and open to all, no registration required and it is not a competition
Included in package deals:
Our services dedicated to cyclists who love sports and relaxation and good food:
Safe bike room with bike stands
Free laundry service for cycling clothes
Bike wash area and corner with cycling maps
Basic workshop for small repairs
Free use of wellness centre with Jacuzzi, sauna, steam room, tropical shower / cold mist, Kniepp and relax area (at the moment is closed for anti covid regulations)
Sports massage (on payment)
Large and sunny garden with sun chairs and sun beds to relax after a day of sport