Offers and special package deals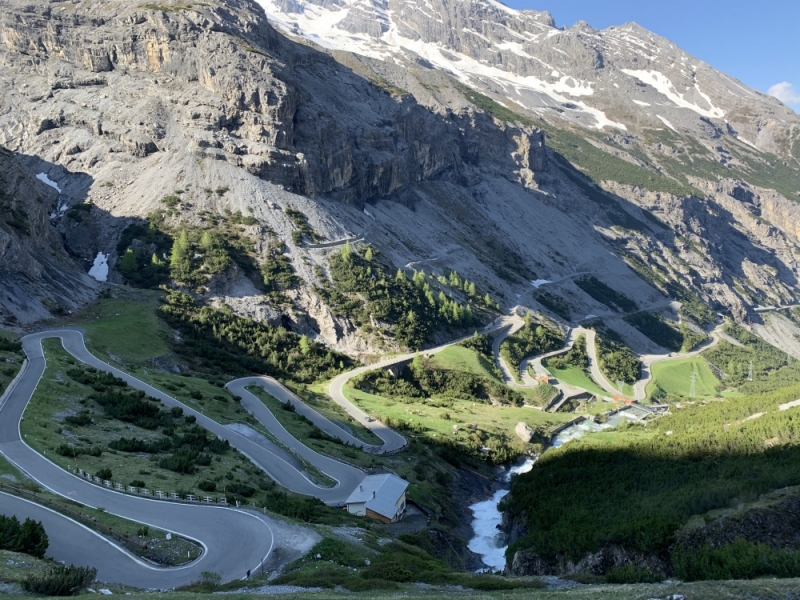 Bike Experience
Are you ready to challenge the climb of the Tour of Italy? Stelvio, Gavia, Mortirolo and Cancano are waiting for you!
Period: 10/06/2023 - 11/09/2023
Book your holiday full of cycling in freedom, without limits of days, and take advantage of our special services for cyclists.
How nice to ride when you can relax in our spa or Bagni di Bormio? If you love to push on the pedals and challenging the climbs of the Giro d'Italia Stelvio, Gavia, Mortirolo and Cancano, you should take advantage of our services of bike hotel in Valtellina. We offer a complete holiday in Bormio full of sport, nature, good food and relax.
Enjoy Stelvio National Park

Passes traffic-free in Summer, just for cyclists:
JUNE
Friday 16 Mortirolo
Saturday 17 Cancano
Sunday 18 Stelvio
JULY
Friday 14 Gavia
Saturday 15 Mortirolo
Friday 21 Cancano
SEPTEMBER
Friday 1 Cancano
Saturday 2 Stelvio (Cima Coppi)
Sunday 3 Gavia
The event is free and open to all, no registration required and it is not a competition
Included in package deals:
Our services dedicated to cyclists who love sports and relaxation and good food:
Safe bike room with alarm and video control with bike stands
Free laundry service for sportive bike outfits (1 set per person per day)
Bike wash area and corner with cycling maps
Basic workshop for small repairs
Free use of the Spa with Jacuzzi, sauna, steam bath, emotional shower / cold mist, Kniepp and relax area
Sports massage (on payment)
Large and sunny garden with sun chairs and sun beds to relax after a day of sport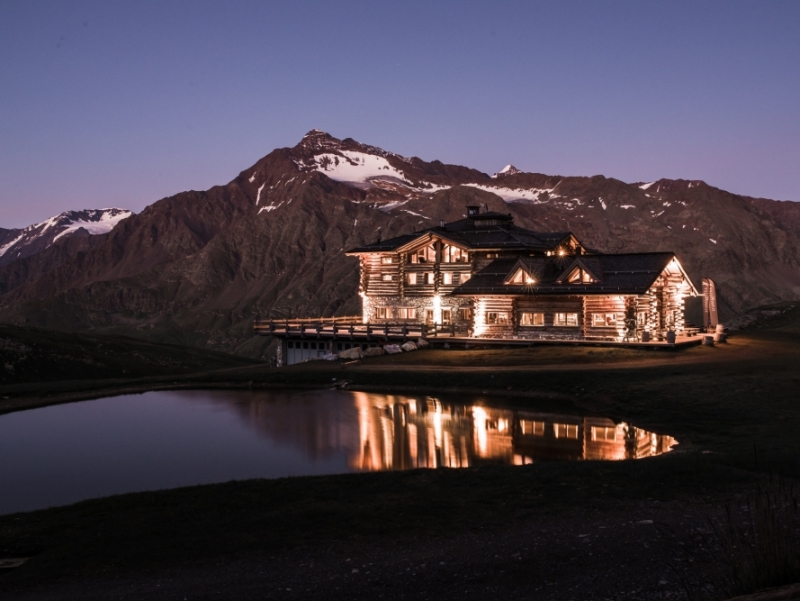 Luxury night experience a 2.700 metri!
An magic night in Sunny Valley Mountain lodge...one step from heaven!
Period: 02/07/2023 - 02/09/2023
Take advantage of our offer for a magic and unforgettable holiday in the heart of the Alps and experience to sleep at 2,700 meters ... one step away from the sky!
If you book at least 6 nights at the Mountain Design Hotel Alù we give you the opportunity to sleep the last night in the exclusive Sunny Valley Mountain Lodge located at 2700 meters, one of the most beautiful and spectacular lodges in the Alps offering a unique and breathtaking scenery of the Stelvio National Park .
6 nights stay:
5 nights accomodation in Junior Suite Deluxe at Mounta Design Hotel Alù
1 night in the Suite in Sunny Valley Mountain Lodge
half board treatment
1 dinner at the gourmet restaurant in Sunny Valley
Rates and availability on request. Not available from 10 to 20 august.
ffer for adults only