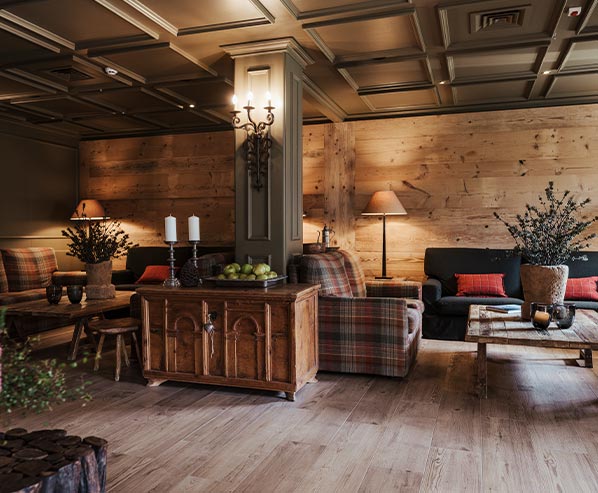 Hotel in Valtellina:
Intimate atmosphere and precious details
As always, convinced that small details make a real difference, in our hotel in Valtellina we attend to every detail with the greatest care, as befits a design hotel of Alpine style: Alù combines the beauty of the landscape with respect for the environment, gastronomy and the art of hospitality.
Let yourselves be enveloped by the warm colors of the interiors, by the comfort of natural wood and the unique furnishings, chosen with love and care: relaxing moments await you in front of the warmth of an ancient stove dating from 1860, engaging conversations at the bar by candlelight accompanied by fine Valtellina wines, leisurely hours in the company of a good book on the Loden fabric sofas or at dusk in the peace of our garden during the summer.
Allow yourself to be surrounded by the intimate family atmosphere that our staff, consolidated over the years, manages to recreate with courtesy and passion: they'll make you feel at home.