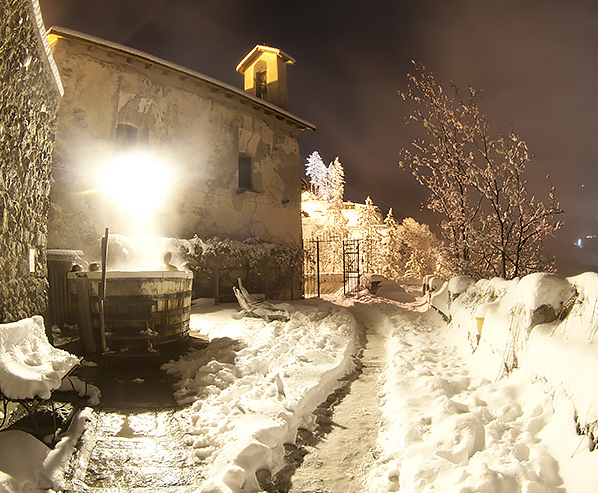 Your hotel near Bormio Thermal Baths
Staying at our hotel, near Bormio Thermal Baths (Bormio Spa), is particularly advantageous for those who want to look after their health on a wellness holiday. Bormio area has been famous, in fact, since Roman times for its therapeutic thermal waters, and is therefore inextricably linked to the concepts of "wellness" and "health".
Beneficial waters from Roman times to the present day
According to sources dating back to Pliny the Elder and Cassiodorus, the thermal waters of Bormio (sulfate - alkaline - earthy - mineral, that gush out of the ground at temperatures ranging from 37° to 40°) have been renowned since Roman times.