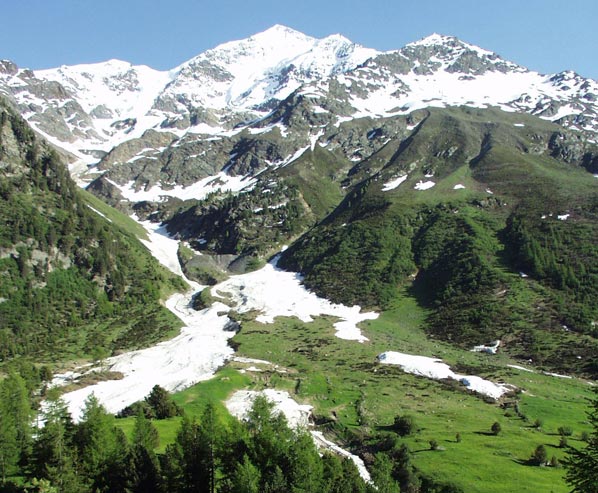 A trip on the Bernina Express
The Bernina Express is the slowest railway train in Europe, which may not necessarily be a disadvantage, particularly when you are on holiday. Because especially nowadays, when we are constantly absorbed by our hectic everyday lives, slowness becomes an added value to rediscover and treasure.
A trip back in time
Awarded World Heritage Status, the train runs through the valleys that from Tirano rise up towards the Bernina Pass, its passengers travelling in comfortable heated wagons, surpassing an altitude of 2,253 meters and traveling on slopes with a gradient of 70 per thousand (7 percent), it then descends to St. Moritz.